FRIDAY July 16, 2021
Saturday July 17, 2021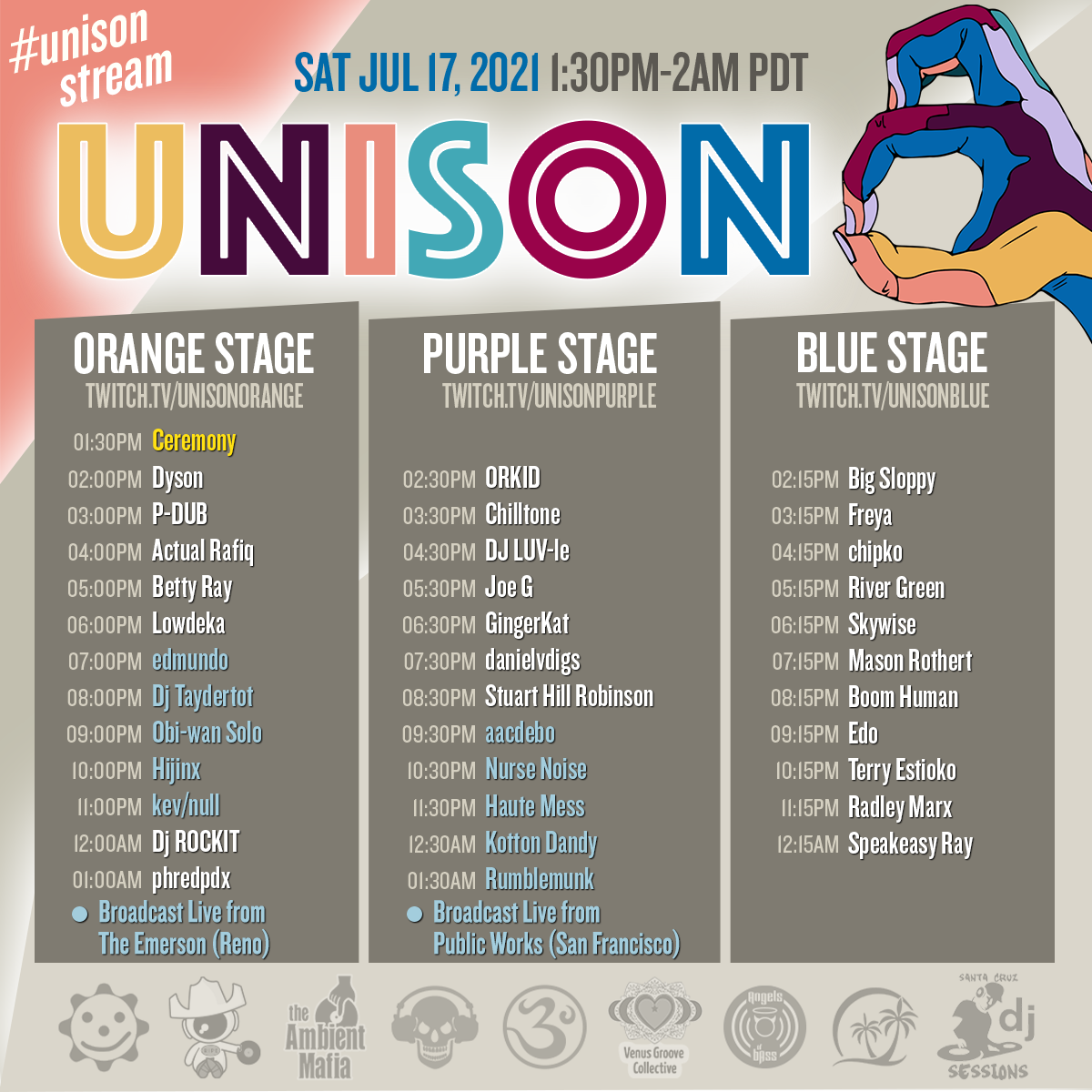 'HOW TO' VIRTUALLY PARTY AT UNISON
Once you get Twitch loaded and streaming, we invite you to join the interactive party via Gathertown. In Gathertown, you can virtually walk around in a wonderful space and choose where to go and what conversations to be a part of. Here we interact by dancing in front of our cameras, playing games and chatting! We have fabulous party hosts leading the interactive adventure.
Be respectful in the Twitch and Gathertown chats & video. If you are being rude, disrespectful, or otherwise violating our guidelines, you may be removed and unable to re-join.
Please read our Code of Conduct and guidelines.
Unison Gathertown Registration