Unison Holirave: SCHEDULE
All times in Pacific Daylight Time (PST / GMT-8)
Dec 12 at 12 PM PST – Dec 13 at 7 AM PST
Parties Within the Party: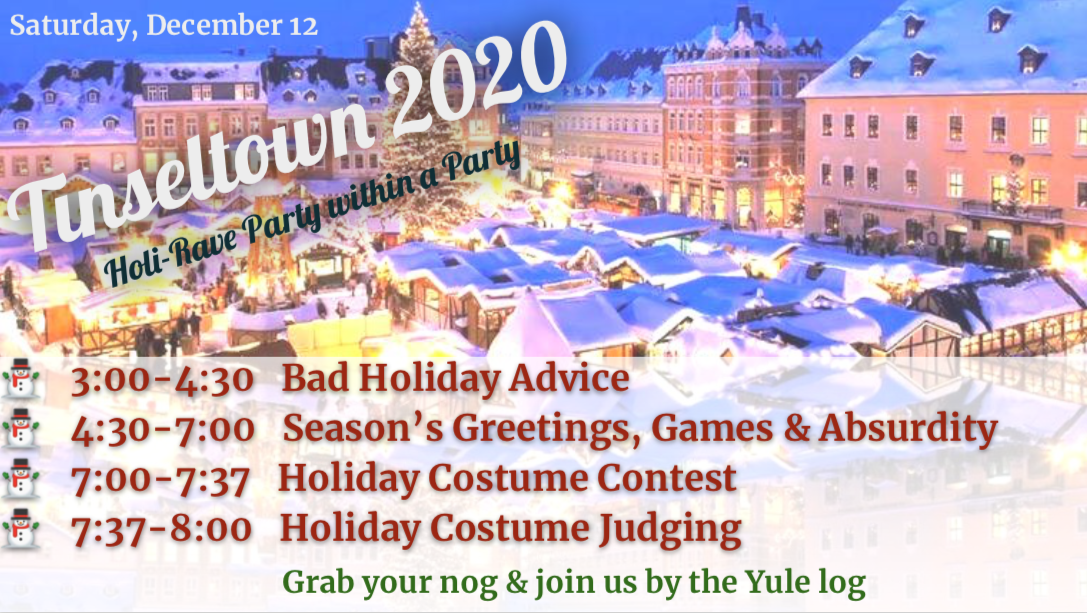 'HOW TO' VIRTUALLY PARTY AT UNISON
Once you get Twitch loaded and streaming, we invite you to join the interactive party via Zoom. In the Zoom room, our voices will sometimes be muted so we can all listen to the music via Twitch. Here we interact by dancing in front of our cameras, playing games and using the chat. We have fabulous party hosts leading the interactive adventure.